GGB AB established in the late 80's and has since that developed a global company in the construction sector, primarily focused on Rock Processing. The company operates high-quality activities in stone crushing, service and repair, manufacture of new equipment and purchase, renovation and sales of new and used equipment. With high competence and long experience in the business, we give you access to the best in Swedish mining Competence.
GGB AB currently owns a large number of crushing and screening plants and associated machinery. A fully equipped workshop and store is located at the head office of Vilhelmina, which also have the company of extensive employees with long experience in the rock processing sector. The company has an average number of employees on 20 people and sales in 2005 amounted to 46 million SEK.
GGB AB offers you high quality service and will help you find the right equipment for your purposes. The company provides worldwide clients with service and equipment and clients can be found in Europe as well as USA, Egypt, Norway and Russia for example. Among former clients LKAB and Boliden can be mentioned. Former project preformed by GGB AB are for example selling and installation of new discharges with conveyorbelts for the ore within Boliden Mine in Kristineberg, Sweden and selling and delivery of a 150 ton fully refurbished jaw crusher on tracks to Saudi Arabia.
GGB AB is by previous customers seen as a reliable and trustworthy partner who care to always take responsibility for customers, projects and commitments. The company structure of GGB AB gives us the ability to be flexible and quickly able to suspend us for new projects.
The company is divided into three sectors :

Workshop, Rock processing and 
Sales and field work
GGB AB's experienced and skilled  engineers perform work on our own equipment, refurbishment of used equipment for sale, newly manufactured equipment for personal use and for sale, and undertakes repair and installation of machinery and equipment. Renovation and repairs are performed in the company's own fully equipped workshop located at corporate headquarters in Vilhelmina, Sweden.
Rock Processing
GGB AB can, in company with our subsidiary AU Kross AB, perform crushing and screening operations (total production), on contract. The company cooperates and performs work for in example Skanska, NCC and Peab.
Sales and field work
GGB AB buys and sells equipment used within the rock process industries. A large proportion of sales are exported worldwide.  We can provide you with competence through the whole process, as well dismantling and transport as in assembly on site. We also perform repairs and servicing work out in the field.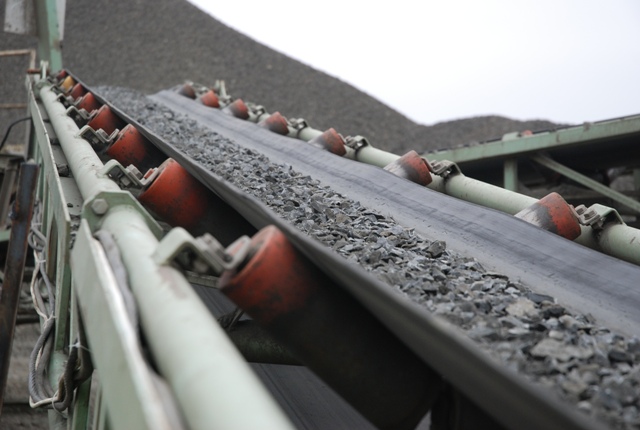 Visit Us
Terminalgatan 11
91232 Vilhelmina